Posts for: July, 2017
By Larry G Payne DDS, PC
July 19, 2017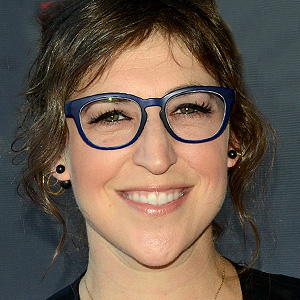 How many actresses have portrayed a neuroscientist on a wildly successful TV comedy while actually holding an advanced degree in neuroscience? As far as we know, exactly one: Mayim Bialik, who plays the lovably geeky Amy Farrah Fowler on CBS' The Big Bang Theory… and earned her PhD from UCLA.
Acknowledging her nerdy side, Bialik recently told Dear Doctor magazine, "I'm different, and I can't not be different." Yet when it comes to her family's oral health, she wants the same things we all want: good checkups and great-looking smiles. "We're big on teeth and oral care," she said. "Flossing is really a pleasure in our house."
How does she get her two young sons to do it?
Bialik uses convenient pre-loaded floss holders that come complete with floss and a handle. "I just keep them in a little glass right next to the toothbrushes so they're open, no one has to reach, they're just right there," she said. "It's really become such a routine, I don't even have to ask them anymore."
As many parents have discovered, establishing healthy routines is one of the best things you can do to maintain your family's oral health. Here are some other oral hygiene tips you can try at home:
Brush to the music — Plenty of pop songs are about two minutes long… and that's the length of time you should brush your teeth. If brushing in silence gets boring, add a soundtrack. When the music's over — you're done!
Flossing can be fun — If standard dental floss doesn't appeal, there are many different styles of floss holders, from functional ones to cartoon characters… even some with a martial-arts theme! Find the one that your kids like best, and encourage them to use it.
The eyes don't lie — To show your kids how well (or not) they are cleaning their teeth, try using an over-the-counter disclosing solution. This harmless product will temporarily stain any plaque or debris that got left behind after brushing, so they can immediately see where they missed, and how to improve their hygiene technique — which will lead to better health.
Have regular dental exams & cleanings — When kids see you're enthusiastic about going to the dental office, it helps them feel the same way… and afterward, you can point out how great it feels to have a clean, sparkling smile.
For more information about oral hygiene, please contact our office or schedule a consultation. You can read the interview with Mayim Bialik in the latest issue of Dear Doctor magazine.
By Larry G Payne DDS, PC
July 04, 2017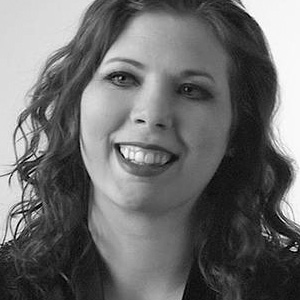 With college, a full-time job and an upcoming wedding to plan, Brooke Vitense had the hectic life of an average young woman in her twenties. But a chance discovery one morning would completely upend her normal life.
That morning Brook noticed white spots on the underside of her tongue while brushing her teeth. Not long after, she pointed out the spots to her dentist during her regular dental checkup. He recommended having the spots biopsied, just to be safe. She needed a wisdom tooth removed, so she scheduled the biopsy with her oral surgeon to coincide with the tooth extraction.
She soon forgot about the biopsy — until her dentist contacted her about the results. The lesions were pre-cancerous: he recommended she have them and a portion of her tongue removed surgically as soon as possible.
She underwent the procedure, but that wasn't the end of her ordeal. The follow-up pathology report indicated cancerous cells in the tissue excised during the procedure. To ensure elimination of any remaining cancerous cells they would need to remove more of her tongue as well as the lymph nodes from her neck.
Brooke survived her cancer experience and has since resumed her life. Her story, though, highlights some important facts about oral cancer.
Oral cancer is life-threatening. Although cases of oral cancer are rarer than other types of malignancies, the survival rate is low (50%). This is because lesions or other abnormalities are often dismissed as simple sores. Like any cancer, the earlier it's detected and treated, the better the chances for survival.
Anyone of any age can develop oral cancer. While most cases occur in older adults, young and otherwise healthy people like Brooke are not immune. It's important for everyone to make healthy lifestyle choices (good oral hygiene and nutrition, moderate alcohol use and avoidance of tobacco) and see a dentist whenever you see an abnormal sore or spot in your mouth.
Regular dental checkups are crucial for early detection. Had Brooke not seen her dentist soon after discovering the spots on her tongue, her survivability could have been drastically lower. Regular dental visits (and cancer screenings if you're at high risk) could mean all the difference in the world.
If you would like more information on the signs and treatment of oral cancer, please contact us or schedule an appointment for a consultation. You can watch Brooke's interview by visiting How a Routine Dental Visit Saved My Life