Posts for: March, 2018
By Larry G Payne DDS, PC
March 17, 2018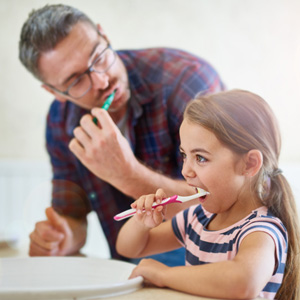 Philosopher Will Durant wrote, "…We are what we repeatedly do. Excellence, then, is not an act but a habit." While that observation could aptly apply to a great deal of life, it's certainly true of dental health. Strong, healthy teeth and gums are largely the result of good oral habits started in early childhood.
Here are some important dental care habits you'll want to instill in your child, as well as yourself.
Practice and teach daily oral hygiene. Keeping your child's mouth clean helps prevent future dental disease. It should begin before teeth appear by wiping your baby's gums with a clean, wet cloth after every feeding to keep decay-causing bacteria from growing. Once teeth appear, switch to brushing with just a smear of toothpaste until age 2, when you can increase to a pea-sized amount. As your child matures, be sure to teach them to brush and floss for themselves, especially by modeling the behavior for them.
Begin dental visits early. Besides daily hygiene, regular professional dental care is one of the best habits for keeping healthy teeth and gums. Plan to begin your child's dental visits by age 1 when some of their teeth may have already come in. And by beginning early, it's more likely your child will view dental visits as a routine part of life, a habit they'll more likely continue into adulthood.
Keep your oral bacteria to yourself. Many strains of bacteria, especially harmful ones, don't occur spontaneously in a child's mouth. They come from the outside environment, most often from their parents or caregivers. To avoid transmitting disease-causing bacteria from you to your baby don't share eating utensils, don't lick a pacifier to clean it, and avoid kissing infants (whose immune systems are immature) on the mouth.
Encourage your teenager to avoid bad habits. Hopefully when your children reach adolescence, they've already developed good oral habits. But there are some bad habits you should also help your teen avoid. While piercings are a popular expression among this age group, teens should avoid tongue and lip bolts and other piercings that could damage teeth. A tobacco habit can also have negative consequences for dental health including increased decay or gum disease risk and cancer.
If you would like more information on dental care for children, please contact us or schedule an appointment for a consultation. You can also learn more about this topic by reading the Dear Doctor magazine article "Dentistry & Oral Health for Children."
By Larry G Payne DDS, PC
March 02, 2018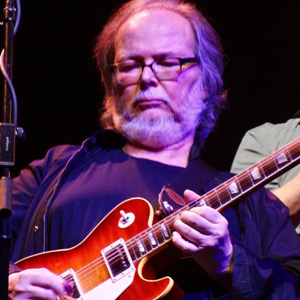 Fans of the legendary rock band Steely Dan received some sad news a few months ago: Co-founder Walter Becker died unexpectedly at the age of 67. The cause of his death was an aggressive form of esophageal cancer. This disease, which is related to oral cancer, may not get as much attention as some others. Yet Becker's name is the latest addition to the list of well-known people whose lives it has cut short—including actor Humphrey Bogart, writer Christopher Hitchens, and TV personality Richard Dawson.
As its name implies, esophageal cancer affects the esophagus: the long, hollow tube that joins the throat to the stomach. Solid and liquid foods taken into the mouth pass through this tube on their way through the digestive system. Worldwide, it is the sixth most common cause of cancer deaths.
Like oral cancer, esophageal cancer generally does not produce obvious symptoms in its early stages. As a result, by the time these diseases are discovered, both types of cancer are most often in their later stages, and often prove difficult to treat successfully. Another similarity is that dentists can play an important role in oral and esophageal cancer detection.
Many people see dentists more often than any other health care professionals—at recommended twice-yearly checkups, for example. During routine examinations, we check the mouth, tongue, neck and throat for possible signs of oral cancer. These may include lumps, swellings, discolorations, and other abnormalities—which, fortunately, are most often harmless. Other symptoms, including persistent coughing or hoarseness, difficulty swallowing, and unexplained weight loss, are common to both oral and esophageal cancer. Chest pain, worsening heartburn or indigestion and gastroesophageal reflux disease (GERD) can also alert us to the possibility of esophageal cancer.
Cancer may be a scary subject—but early detection and treatment can offer many people the best possible outcome. If you have questions about oral or esophageal cancer, call our office or schedule a consultation. You can learn more in the Dear Doctor magazine article "Oral Cancer."