Posts for: January, 2021
By Larry G Payne DDS, PC
January 13, 2021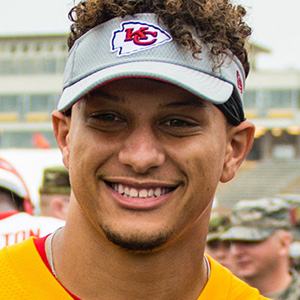 Kids get pretty inventive pulling a loose primary (baby) tooth. After all, there's a profit motive involved (aka the Tooth Fairy). But a young Kansas City Chiefs fan may have topped his peers with his method, revealed in a recent Twitter video that went viral.
Inspired by all-star KC quarterback Patrick Mahomes (and sporting his #15 jersey), 7-year-old Jensen Palmer tied his loose tooth to a football with a line of string. Then, announcing "This is how an MVP gets their tooth out," the next-gen QB sent the ball flying, with the tooth tailing close behind.
It appears young Palmer was no worse for wear with his tooth removal technique. But if you're thinking there might be a less risky, and less dramatic, way to remove a loose tooth, you're right. The first thing you should know, though: Primary teeth come out when they're good and ready, and that's important. Primary teeth play an important role in a child's current dental and speech function and their future dental development. For the latter, they serve as placeholders for permanent teeth developing within the gums. If one is lost prematurely, the corresponding permanent tooth might erupt out of position and cause bite problems.
In normal development, though, a primary tooth coming out coincides closely with the linked permanent tooth coming in. When it's time, the primary tooth lets you know by becoming quite loose in the socket.
If you think one of your children's primary teeth is ready, clean your hands first with soap and water. Then using a clean tissue, you should be able to easily wiggle the tooth with little tension. Grasp the tooth with the tissue and give it a little horizontal twist to pop it out. If that doesn't work, wait a day or two before trying again. If it does come out, be sure you have some clean gauze handy in case of bleeding from the empty socket.
Normally, nature takes its course from this point. But be on the lookout for abnormal signs like fragments of the tooth left behind in the socket (not to be mistaken for the top of the permanent tooth coming in). You should also look for redness, swelling or complaints of pain the following day—signs of possible infection. If you see anything like this, make a prompt appointment so we can take a look. Losing a primary tooth is a signpost pointing the way from childhood to adulthood (not to mention a windfall for kids under their pillows). You can help make it a smooth transition—no forward pass required.
If you would like more information about caring for primary teeth, please contact us or schedule a consultation. To learn more, read the Dear Doctor magazine articles "Importance of Baby Teeth" and "Losing a Baby Tooth."
By Larry G Payne DDS, PC
January 03, 2021

Dental patients have amazing options for tooth replacement. Dental implants, for example, can replace the entire tooth, root and crown, giving patients a new tooth nearly as good as the old one.
Nearly—but not exact. Even implants can't match the full benefits of a natural tooth, including one in less than perfect shape. Our first goal as dentists, then, is to save a diseased tooth if at all practical before considering replacing it.
That often involves a root canal treatment to address decay threatening a tooth's interior. The procedure requires drilling into the tooth to access its innermost pulp, cleaning out the pulp and root canals, and then filling the empty spaces. Since all dentists are trained in basic root canal treatment, your general dentist may be able to perform it.
But some dental situations call for more advanced endodontics, the dental specialty for treating disease and other problems inside a tooth. So, in what situations would you see an endodontist?
When your dentist refers you. Your dentist wants you to receive the level of treatment necessary to save your tooth. After examination, they may determine your situation would be better served by the advanced training, equipment and techniques (including surgery) of an endodontist.
When your tooth has complications. Patients often need an endodontist when existing factors complicate treatment of advanced tooth decay. A patient may have dental pain that's difficult to pinpoint, requiring the diagnostic resources of an endodontist. It's also common for a tooth's root canal network to be highly intricate, and which respond better to treatment with specialized endodontic tools and techniques.
When root canal treatment fails. Most root canal treatments are successful in protecting the tooth from further infection. That said, it's still possible for a root-canaled tooth to become re-infected or develop more problems. Again, an endodontist and their "tool chest" re-treating a root-canaled tooth may be the best option for saving it.
You also don't have to wait for a referral—you can see an endodontist if you believe they would be best to treat your decayed tooth. You can find one near you by visiting an online endodontist directory at www.aae.org/find. An endodontist may be the lifesaver your diseased tooth needs.
If you would like more information on saving a tooth through endodontic treatment, please contact us or schedule an appointment for a consultation.