Posts for tag: sedation dentistry
By Larry G Payne DDS, PC
August 22, 2019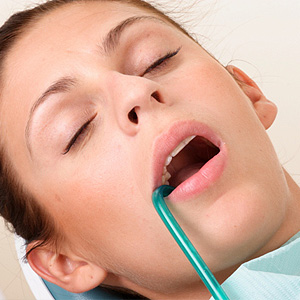 Most dental procedures today only require local anesthesia to numb just the affected area. It's a safer approach than general anesthesia: the unconscious state created by putting someone "to sleep" can lead to some unpleasant complications.
But patient comfort involves more than preventing physical pain during a procedure. There's also the emotional factor—many people experience nervousness, anxiety or fear during dental visits. It's especially problematic for an estimated 15% of the population whose dental visit anxiety is so great they often try to avoid dental care altogether.
One option is to use general anesthesia for patients with acute anxiety rather than local anesthesia. This removes them consciously from their anxiety, but they must then be monitored closely for complications.
But there's a safer way to relax patients with high anxiety called intravenous or IV sedation. The method delivers a sedative medication directly into a patient's bloodstream through a small needle or catheter inserted into a vein. The sedative places the patient in a relaxed "semi-awake" state, taking the edge off their anxiety while still enabling them to respond to verbal commands.
Coupled with local anesthesia, they won't experience any pain and very little if any discomfort. And many of the sedatives used also have an amnesiac effect so that the patient won't remember the procedures being performed.
IV sedation does require monitoring of vital signs, but the patient won't need help maintaining their breathing or heart function. And although the medication can be adjusted to reduce any lingering after-effects, a patient will still need someone to accompany them to and from their visit.
For lesser anxiety or nervousness, dentists sometimes prescribe an oral sedative to take just before a visit. This can help take the edge off your nerves and help you relax. With either method, though, sedation can help you overcome fear and anxiety and have a more pleasant treatment experience.
If you would like more information on IV sedation, please contact us or schedule an appointment for a consultation. You can also learn more about this topic by reading the Dear Doctor magazine article "IV Sedation in Dentistry."
By Larry G Payne DDS, PC
August 03, 2017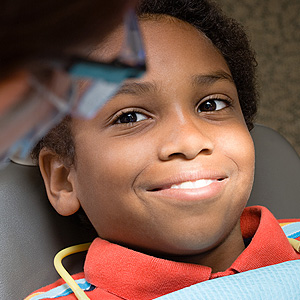 You may not be nervous at all about visiting the dentist. But put yourself in a child's place — a routine dental visit could be an anxious experience for them, and even more so if it involves dental work.
Dental professionals recognize this and go to great lengths to make children's visits as pleasant as possible. It's common among pediatric and family dentists to see child-friendly exam rooms and a well-trained staff experienced with interacting with children.
While this helps, some children still struggle with anxiety. Dentists have one other technique that can ease a child's nervousness: conscious sedation. This technique involves the use of pills, inhaled gas or intravenous drips to help patients relax.
Sedation is different from general anesthesia, which uses drugs to render a patient unconscious so they won't experience pain. A sedated patient remains in a conscious but relaxed state: they can still breathe independently and, with the most moderate form of oral sedation, be able to respond to touch or verbal instructions.
Oral sedation may also be accompanied by other methods like nitrous oxide gas that also aid with physical discomfort. Many drugs used often have an amnesiac effect — the patient won't remember details about the procedure, which could contribute to less anxiety in the future.
Typically, a child receives an oral sedative just before the procedure. Most drugs are fast-acting and leave the child's system quickly afterward. A staff member monitors their vital signs (pulse, respirations, blood pressure, etc.) during the procedure and after in recovery. They'll remain in recovery until their vital signs return to normal levels and then be able to go home. They should stay home the rest of the day under adult supervision, but should be alert enough the next day to return to their normal activities.
Relieving anxiety is an important tool to ensure your child receives the dental care they need. It also creates a positive experience that could encourage a young patient to continue regular dental care when they reach adulthood.
If you would like more information on conscious sedation for children, please contact us or schedule an appointment for a consultation. You can also learn more about this topic by reading the Dear Doctor magazine article "Sedation Dentistry for Kids."